Poseidon Expeditions
245 Waterman Street,
Suite 502,
Providence,
Rhode Island
USA
02906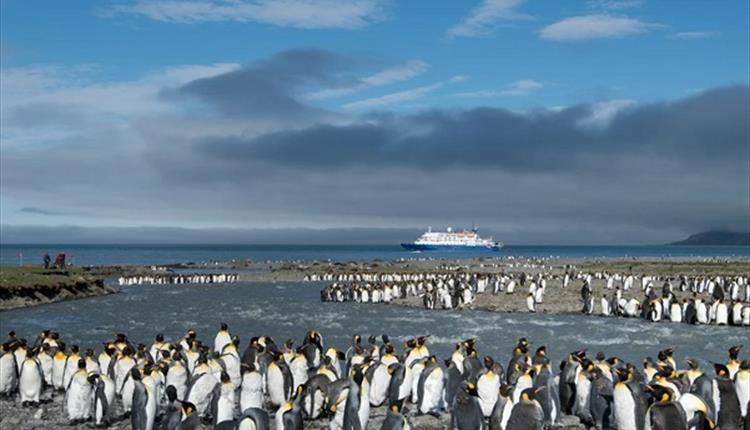 About
Poseidon Expeditions is one of the leading providers of polar expeditions in the cruise industry. Founded in 1999, the company focused on icebreaker cruises to the North Pole. With the 114-passenger Sea Spirit, Poseidon expanded its offerings to include deluxe expedition cruises to Antarctica, and to the Arctic destinations of Svalbard, Greenland, Franz Josef Land, and Iceland.
Poseidon Expeditions' goal is to provide curious, sophisticated travellers with the perfect combination of comfort and personable service, balanced with maximum opportunities for outdoor activities in the spirit of adventure. Using a fleet of Zodiac landing craft and a helicopter aboard the icebreaker, passengers are guided ashore by an exceptional team of expedition guides and polar specialists to observe the spectacular wildlife and landscapes up close.
There's no place in the world like Antarctica, and that's what makes expedition cruising to the southernmost reaches of the globe such an unforgettable experience. Join us at Poseidon Expeditions and witness the iceberg mazes, with snowy mountain peaks and fragile glaciers acting as the backdrop. Poseidon offers a range of Antarctic itineraries, including the Falklands, South Georgia, the Antarctic Islands, and the Peninsula. Optional camping and sea kayaking let you discover Antarctica on your own terms.
In the Falkland Islands, where birdlife abounds, we discover easily accessible albatross and penguin rookeries on idyllic island farmsteads. Our focus is on unique marine wildlife viewing at sites shared with countless penguins, seabirds, seals, sea lions, and majestic whales.
M/V Sea Spirit is equipped with state-of-the-art stabilizers for comfortable cruising in the Drake Passage and across the Antarctic Convergence. This is a small expedition ship, meaning that all of the passengers can go ashore in Antarctica simultaneously, and giving us a wider choice of possible landing sites. Poseidon Expeditions is a member in good standing of IAATO, which works cooperatively to ensure safe and environmentally responsible Antarctic travel.