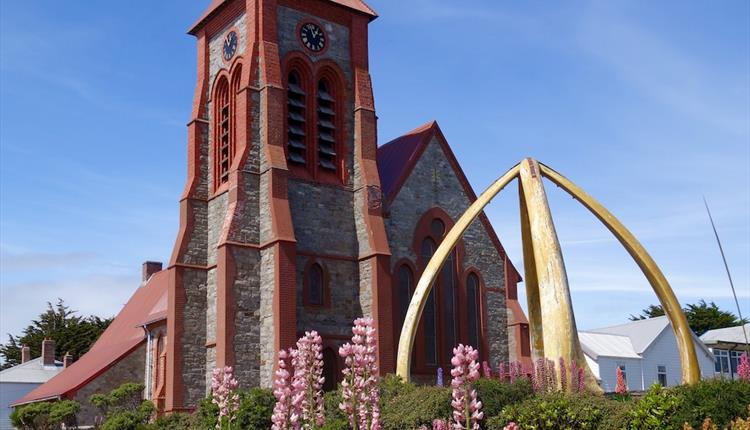 About
The most southerly Anglican cathedral in the world, the iconic Christ Church Cathedral was consecrated in 1892 by the first Bishop of the Falkland Islands, Waite Hockin Stirling.
This historic building features a cathedral tower with a ring of five bells, 19th and 20th-century stained glass windows and a two manual pipe organ built in Ireland. In addition, there are also locally-stitched needlepoint hassocks with scenes relating to the church and life on the Islands along with a collection of historic memorabilia.
Open daily throughout the year, visitors to Sunday services are especially welcome. Sunday service times are:
8.00am - Holy Communion
10.00am - Morning Service
7.00pm - Evening Service
Special services are held throughout the year including those to commemorate Liberation Day (14th June), Remembrance Sunday (the Sunday closest to 11th November) and Battle Day (8th December). Parades are also held on each of these days as well as on the Queen's birthday (21st April).
Opening Times
Open at all times
(1 Jan 2022 - 31 Dec 2022)
* Services are held on Sundays
Follow Us