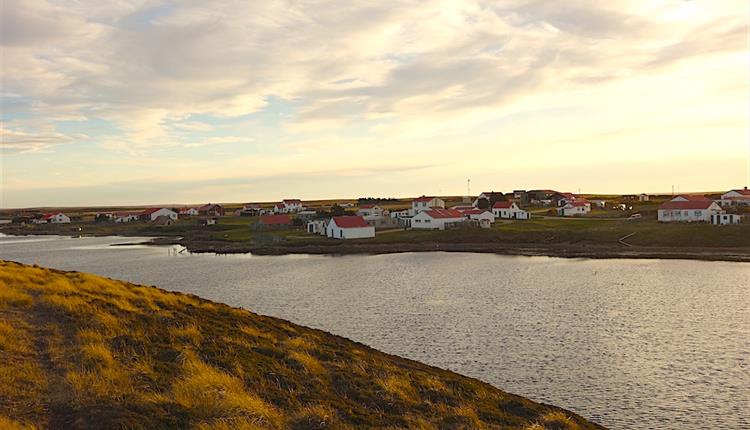 About
North Arm Settlement Museum was established in 2005 by a small group of workers from the Falkland Islands Museum and National Trust. The idea for this excellent little museum, which explores the history of the area and of agriculture, came from Eileen and Ian Jaffray, then North Arm Farm managers. The building itself was the original settlement store, later used as a foreman's office where the manager would give farm workers their instructions for the day ahead.
Self-catering accommodation at North Arm can be found at George House and Creek House.
Permission to visit on a day excursion should be sought from the FLH Tourism Development Coordinator on flh.tourism@gmail.com, tel. 22699, or via our Facebook page Visit FLH. Charges may apply.
Opening Times
Open at all times
(1 Jan 2023 - 31 Dec 2023)
Follow Us