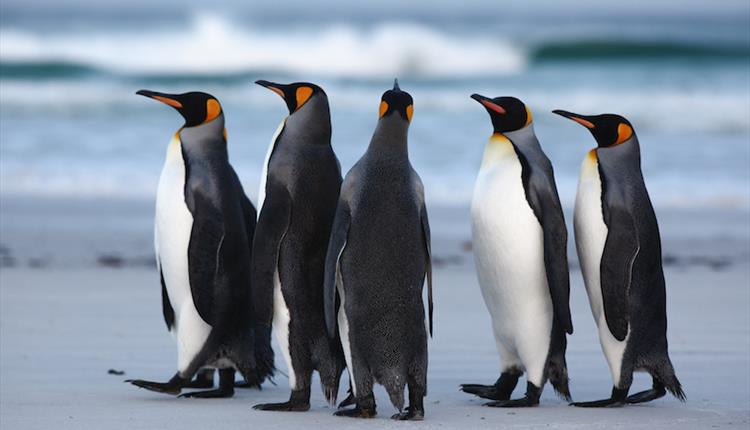 About
Patrick Watts has, for the past 18 years, offered tours to discover the wild-life and penguins of the Falkland Islands.
VOLUNTEER POINT is a spectacular penguin location where you can see around 4,000 majestic KING penguins in addition to many thousands of Gentoo & Magellanic penguins - all in their natural and undisturbed habitat. ​​​​​​Using 4x4 vehicles only, and in the interests of the passengers best safety and security, he operates a reliable convoy system.
He also offers a shorter combined penguins/general interest tour which goes to Bertha's Beach (Gentoo penguins) and Gypsy Cove (Magellanic penguins) plus an extensive town and outskirts tour. Little off-road driving involved and more time later for exploring the town.
Awards
Falkland Islands Tourist Board

Tour Guide Accredited

2017

Falkland Islands Tourist Board

CEO's Award for Outstanding Contribution to Tourism 2017

2017
Follow Us