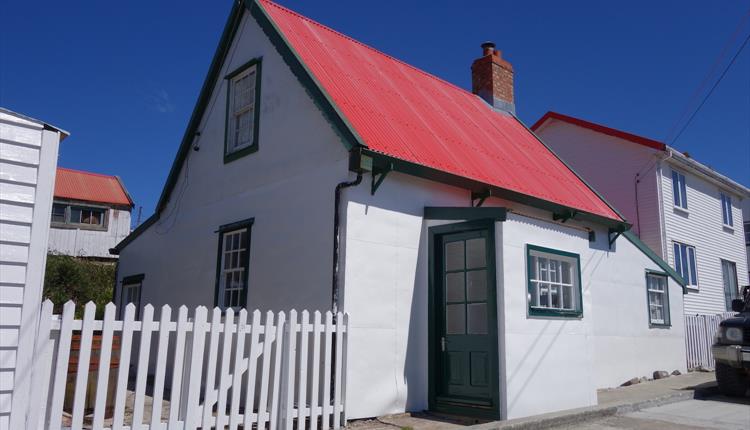 About
Situated on Pioneer Row in central Stanley, Cartmell Cottage is part of the Falkland Islands Museum and National Trust. Opened in 2003 after donation to the museum, this pioneer cottage belonged to the mother of Nutt Cartmell and is named in his honour. Different parts of the house recreate different periods of Falklands history displaying furniture and household items from the 1840s, 1950s and 1970s. Included with the entry fee to the Historic Dockyard Museum, Cartmell Cottage is an important part of Falklands' heritage.
Opening Times
Open at all times
(1 Jan 2023 - 31 Dec 2023)
* Cartmell Cottage is open upon request at the Historic Dockyard Museum.
Follow Us